About Our Compostable Bags
Our compostable bags can be reused at home for storing your bread in or out of the freezer and other food produce.
When you are ready to discard your bag, please follow the instructions below correctly to help our environment. Once discarded correctly, they will break down and compost, not leaving any micro-plastic of pollutants behind.
Our compostable bags are partially made from plants, a renewable and sustainable source that helps reduce carbon. By using plants we are reducing use of fossil fuels.
The bags therefore provide a full circular solution – from plant to pack to compost that helps grow more plants again.
By composting, you will be depositing the carbon used in the pack back into the soil. You will enrich the soil and prevent the carbon from being released.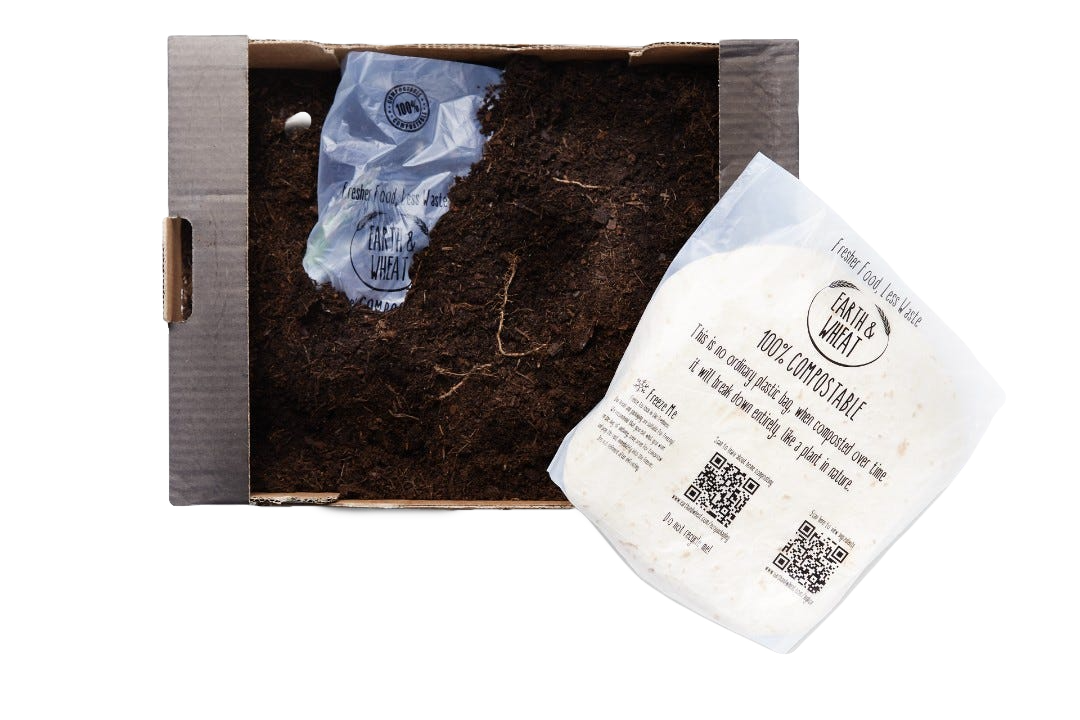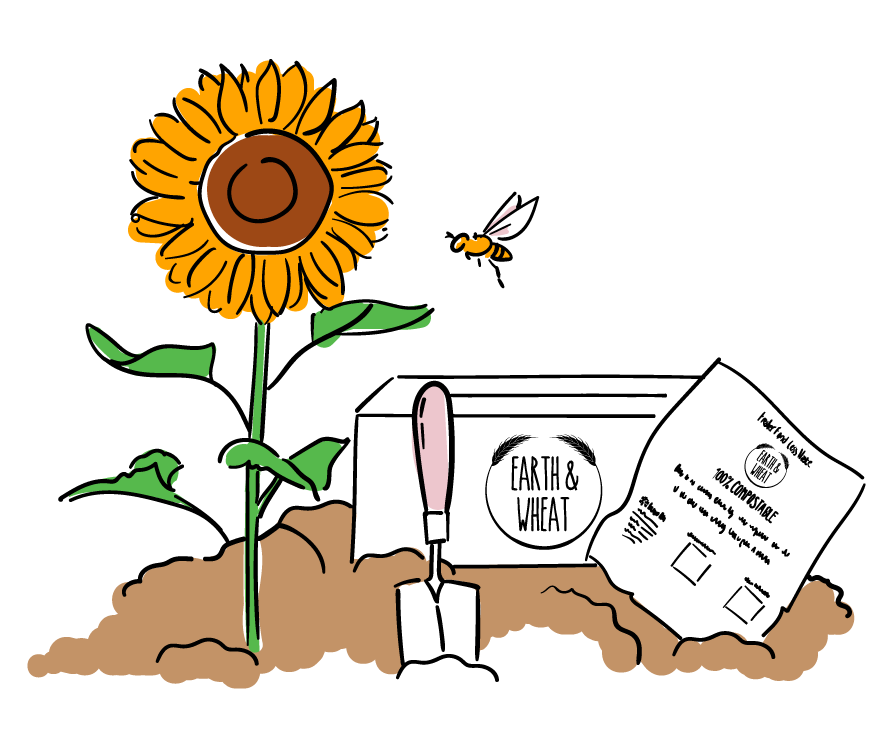 How To Dispose of Earth & Wheat Compostable Bags

There are a few ways to dispose of our compostable bags safely:
Home Compost: If you have a compost at home, you can dispose of the bags there. You can use the bags to collect scrap fruit and veg and put it all in your compost heap. When your bags are within your compost, they start degrading. The home composting process has two stages; 

Fragmentation - within 12 weeks, when the material is reduced to less than 2mm particles.
Degradation - within 1 year, the material needs to completely compost.

Kerbside collection: If your local council collects organic waste, you can use the bag as a caddy liner for the organic waste. From 2023 kerbside collection of organic waste will be mandatory for all UK councils. Read here
Other: If none of the options are available, please dispose of the bag in your main bin. It will go to a landfill and will degrade there over time.
Please do not put the compostable bags with your recycling. Compostable materials are not suitable for recycling with conventional plastic materials.
STAY UPTO DATE ON INSTAGRAM